What to Look for in a Senior Living Home
Making the decision to place your aging loved ones in a senior living home is tough. There are plenty of options out there, which means that you have your work cut out for you when it comes to making a decision. If you feel a little out of your element in choosing a good home–you're not alone. Every year millions of people make big decisions regarding elder care for the first time.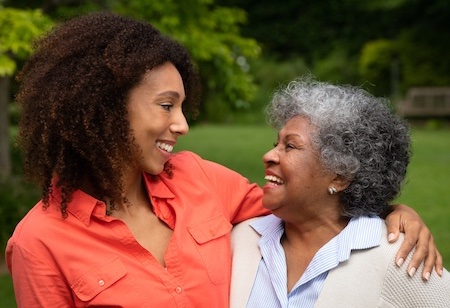 You might feel alone in making a big decision. We recommend that you include the input from as many people as possible–ask your aging loved one what they want (if they are able to cooperate), reach out to other family members and even friends of the potential resident before settling on a decision. As you begin to discuss the options, consider the options in terms of staff, facilities, features, and policies.
Let's take a look at what's really important when choosing a senior living home.
Courtyard Gardens of Boynton Beach

Specializing in memory care, assisted living, and independent living with supportive services.
Your vibrant community will consist of other members who seek to enjoy an active and inspired next chapter of their lives, along with their friends.
Experienced & Caring Staff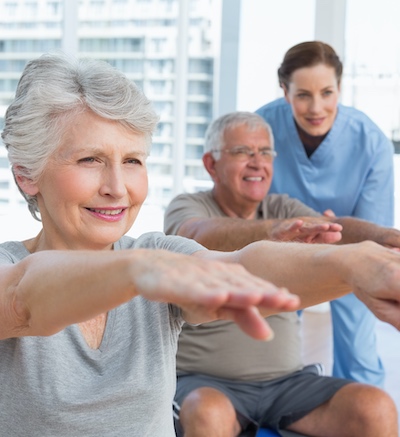 Experience is always good. The specific needs of taking care of the aging and medically fragile population takes some skill. A quality senior living home will provide access to well-trained and experienced nurses and doctors. Consider any specific health needs or disability requirements that may be needed and look for a facility with staff that is eager and able to accommodate your needs.
Look for a team that:
Has Significant Experience in Senior Care
Demonstrates Dedication & Commitment to Quality
Is Kind, Caring, and Compassionate
Offers High-Quality Services that Match Specific Needs
Is Adaptable to Changing Needs
Communicates Easily
Day-to-day care with bathing, eating, exercise, and socialization are all an important part of routine care and should be given as much consideration as any medical needs that may be required. Go beyond capabilities and ask detailed questions to find out how well-staffed the facility is. The last thing that you want to worry about is understaffed, overstressed caregivers attending to the demanding needs of your elderly loved ones.
Keep in mind that the facility that you choose should provide the same level of care around the clock. It's easy to see that there is plenty of staff during the day. Most visits occur during normal business hours. Make sure to ask about staffing levels, procedures, and accessibility overnight. Remember that your loved one will live in the facility and may need help using the restroom at 2 AM.
Facilities
Don't overlook a visit to the facilities before making any arrangements. What might look suitable on paper may fail to impress in person. At a minimum, the facility should be clean and well-maintained indoors and out. Take note of the physical appearance of the living quarters and community areas. Look for:
When you meet to tour the facility, sit down with the caregivers to ask the following questions:
A Building Layout that is Easy to Navigate
High-Quality Beds & Durable Medical Equipment
Housekeeping Presence
Safety & Security Features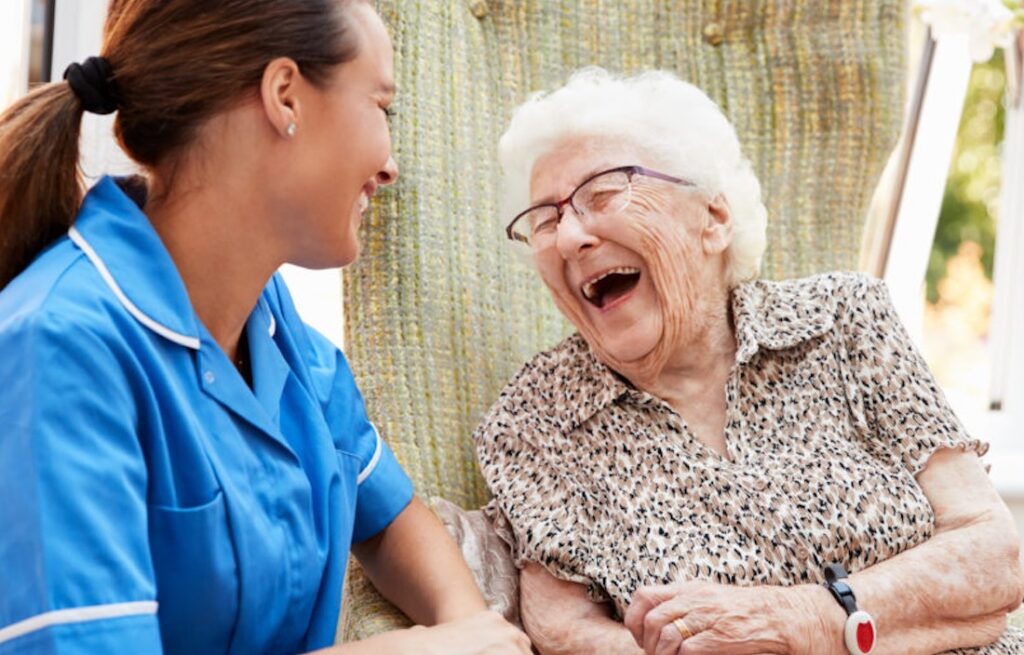 Essential & Supplemental Features
Aside from personal safety, stimulation is one of the biggest reasons that seniors transition to an assisted living facility. And those with memory care needs, like dementia patients, have an increased need of supportive features and services. Finding the right fit in a senior living home requires a full understanding of what features are offered and how they compare to your needs.
Common features include:
On-Call Doctors
Medical Transportation
Group Therapy (games, art, music, fitness)
Dietician Services
Specific Memory Care Services (as needed)
Outdoor Walking Areas & Gardens
Dining Hall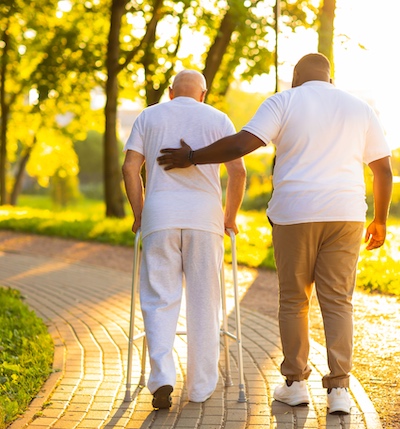 Important Policies
You may be surprised to learn that not all senior living homes accept patients with serious memory impairment. Dementia patients have unique needs that often make their care more challenging, requiring skilled nursing staff with specific experience. Before you spend a lot of time picking out a home only to have your family member booted within a few weeks, spend some time looking at important facility policies beforehand.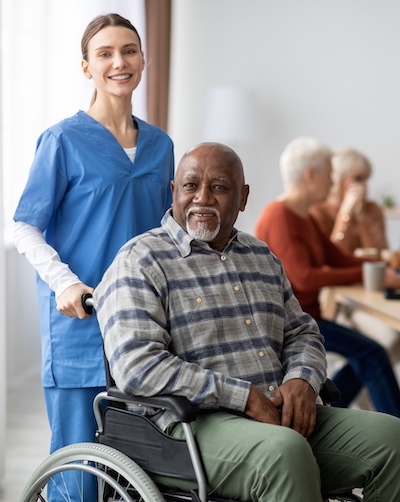 In addition to the do/don't they accept dementia patients, look at:
Fee Structures
Care Plans
Memory Care Procedures
Levels of Dementia Care
Access to Specialty Doctors
Emergency Medical Procedures
Cognitive Function Assessment Policies
Family Communication Plans
Discharge Policies
Schedule a Visit with Courtyard Gardens Today
With time and age, many elderly become a danger to themselves at home. Cognitive decline and mobility issues can make it difficult to perform even simple everyday tasks like preparing food or taking a shower. When your loved ones are no longer safe at home, finding the right senior living facility becomes an important concern.
At Courtyard Gardens Senior Living, we offer compassionate care for your loved ones through a dedicated team of skilled nurses. From fitness and wellness to culture and dining, we provide all the features that your loved one needs with the convenience of an assisted living facility.
Your family is ours when you choose our Boynton Beach assisted living facility to call home. You can trust that your loved one will receive high-quality care for day-to-day and supportive needs. We promote mental health by promoting socialization and letting our residents communicate and spend time together. Call us today to schedule a tour and learn more about how we can care for your elderly loved ones.