COVID-19 Statement
Our continued focus on health and safety
As the global COVID-19 pandemic evolves, our community continues to fight this virus by consulting with a number of clinical and infectious disease specialists. We are in constant communications with the CDC, CMS, and local health authorities. Our community remains focused on promoting the health and safety of our residents and staff members.
Vaccine clinics: We are actively scheduling COVID-19 vaccine clinics throughout our community. Learn more about Vaccination by filling out the form below to contact our community for specific information on how to participate.*
Sign up here to receive more information about our COVID-19 Vaccine Clinic Information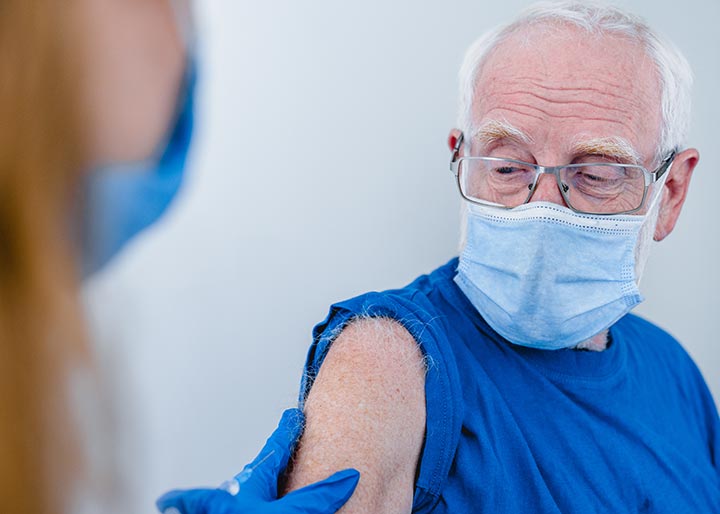 Courtyard Gardens stays committed to keeping our residents, families and staff members safe from the Coronavirus (COVID-19) pandemic. Our goal is to prevent any spread throughout our community. We continue to monitor the situation with the Florida Department of Health, State Surgeon General, Emergency Operations, Agency for Health Care Administration, and Centers for Disease Control and will advise you of any future changes as they are announced. Rest assured that our top priority is the safety and security of our residents who call Courtyard Gardens their home. We appreciate your understanding during this challenging but temporary situation.
VACCINE EFFECTIVENESS
According to Pfizer the COVID 19 vaccine "demonstrates BNT162b2 to be 95% effective against COVID-19 beginning 28 days after the first dose;170 confirmed cases of COVID-19 were evaluated, with 162 observed in the placebo group versus 8 in the vaccine group." This study was consistent across age, race, gender, and ethnicity demographics, with observed efficacy in adults over the age of 65, was over 94% effective.
VACCINE SAFETY:
According to Pfizer the COVID 19 vaccine has achieved "Safety data milestone required by U.S. Food and Drug Administration (FDA) for Emergency Use Authorization (EUA)." This "Data demonstrate vaccine was well tolerated across all populations with over 43,000 participants enrolled; no serious safety concerns observed; the only Grade 3 adverse event greater than 2% in frequency was fatigue at 3.8% and headache at 2.0%."