OUR FLOOR PLANS
Your experience at Courtyard Gardens offers a variety of floor plan options to meet your expectations and fit your budget. From the quiet lifestyle of a Single King Suite to the social experience and comfort of a Friendship Suite, there is a floor plan to make you feel right at home.
At Courtyard Gardens, our community encourages our Members to maintain the independence of their daily lives. This is why we designed a 5-star boutique, luxury resort community, all centralized on one floor. Our Friendship Suite enhances our community's lifestyle by promoting socialization instead of isolation with likeminded members in a Country Club atmosphere.
HOW —
Our memory care philosophy is to promote socialization, not isolation. We do this by providing each resident with the option to move into a friendship suite.
Clinical research and studies show that seniors who live alone tend to isolate, become depressed and ultimately decline. Our goal, at Courtyard Gardens, is to give our residents purpose and match each resident to friendship suites based on their care plan, lifestyle and like-mindedness.
Private Suite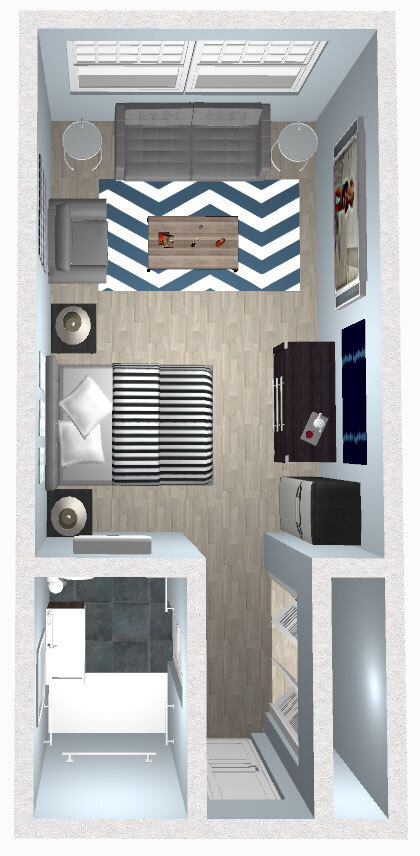 Friendship Suite (Semi-Private)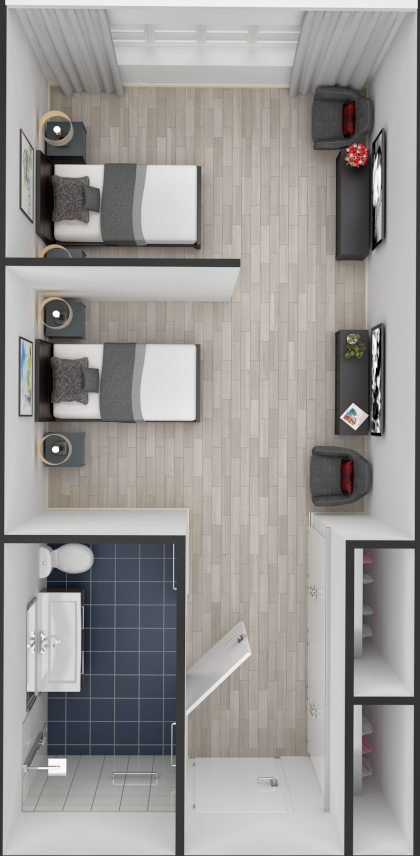 Friendship Suite